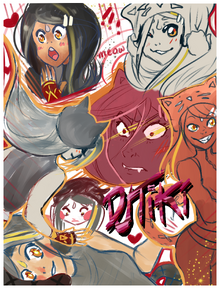 The name is DJTiki. You may also know me... well... there's not many things you know me as. To list the things, I am a Director, Animator, Digital Artist, Script Writer, Researcher, Businessman- basically whatever because I can do everything only half-decently. I did the CX gig for a minute and now I'm doing the me-gig. I like... stuff and things. Also for some reason people gave me Moderation powers so I'm a Mod too yay.
Ye.
Community content is available under
CC-BY-SA
unless otherwise noted.