Hey guys, it's Yoshirocks92 and welcome to my page where you can see my favorite fights and fight I really want to see happen sometime in the future but if you want something to read, I am also a G1 over at ScrewAttack and I've written blogs for characters that I would like to see appear or have appeared in Death Battle.
Admin: 12/11/15 - 09/29/16
Content Mod/Discussion Mod 09/29/16 - 04/14/20
My Favorite Death Battles
Blogs That I Have Done On ScrewAttack!
Noel Vermillion
Black★Rock Shooter
Typhlosion
Dizzy
Rayquaza
Blaze The Cat
Kasumi
Rachel Alucard
Hakumen
May
Jin Kisaragi
Kurumi Tokisaki
Nu-13
Lugia
Justice
Akame
Maka Albarn
Kula Diamond
Supergirl
Aigis
Death Battles That Came True
Death Battles I Would Like To See
Matchups That Should Never Happen At All
One Minute Melees I Would Like To See
DBXs I Would Like To See
Favorites of Death Battle
Winners
Losers
Both
Favorites' Gallery
Gallery of Winners
Gallery of Losers
Wins or Losses? You All Did Great
Death Battle's Most Wanted
Thank you for visiting
Here is some music to enjoy while you're here and when you are done here, Erza will greet you all farewell and thank you for visiting. :D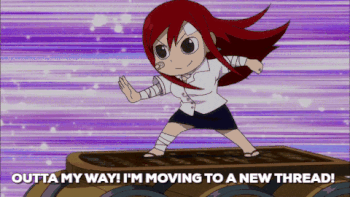 Community content is available under
CC-BY-SA
unless otherwise noted.